Highlights – 2020
4th Aug 2020 2 mins
We remain in Lockdown with only a slight possibility of RHS Hampton Court Flower Show going ahead with new dates planned for September. We watch the Government for more information and when safe to do so, we will open up for Nursery Open Days again.
Until then we have been working hard on our website and all things virtual.
We will be part of Virtual RHS Chelsea: 18 – 23 May – be sure to look out for us online and on the BBC!
You can catch up on YouTube or BBC iPlayer.
2020 RHS Hampton Court Palace Garden Festival
Postponed to 10–15 September (it was scheduled to be 7–12 July) but now that has been cancelled too.
Still every cloud has a silver lining …
We have been able to set up our web shop – do take a look.
We have been busy propagating new varieties to sell and share with you soon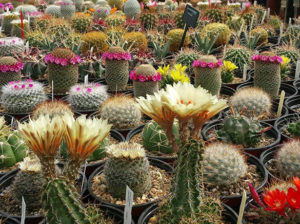 New for 2020 – Plant Passporting
This new law requires all growers / sellers of plants to register with DEFRA, and all plants bought and sold to carry a "Plant Passport" that tracks their existence and route to market. This system is to facilitate the tracking of pests and diseases and stop their spread.
Each Grower will have their own registration number and plant batch number, this information will appear on the plant label and should be present on all plants that you now buy at a distance online or over the telephone. The Plant Passport needs to carry the EU flag and state the country that the plant was grown in.
All our plants will now carry plant passports like this:
Until we can meet again
Stay safe and enjoy your succulents
Jo & Daniel xx